Product Description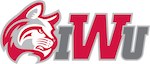 God has gifted you with a unique set of gifts—on purpose, and for the purpose of changing the world in a way that only you can. We are here to help you discover, clarify or develop that calling. The world is waiting.
Indiana Wesleyan University
Select from over 80 majors within these areas!
Art & Design
Behavioral Sciences
Business
Communication & Theatre
Health & Human Performance
Mathematics & Computer Information Sciences
Modern Language & Literature
Music
Natural Sciences
Social Sciences
Nursing
Teacher Education
Theology & Ministry
All it takes is just one visit! Tour IWU's beautiful campus in the heart of Indiana. Find upcoming visit days to see it in person (https://www.indwes.edu/undergraduate/visit-campus/) or visit virtually with our new Wildcat 360 Virtual Tour where you can soar above campus or zoom down to ground level for an up close, high resolution immersive experience.