Product Description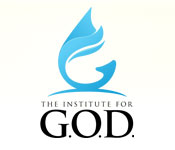 The Institute for G.O.D., Nashville's premier missions college, is preparing students to become laborers for the kingdom of God. Combining academic rigor with spiritual practice, the Institute prepares students for a life of service. The Institute incorporates missions into its curriculum, with all students spending 6-12 months abroad before they graduate. Every on-campus student is guaranteed a job!
Degree and Program Information
The Institute offers a unique approach to higher education by preparing students for a life of ministry. Our undergraduate degrees combine education, service, and global missions. Students choose from two degrees and combine them with 23 different minors, providing a powerful combination of biblical literacy and real-world skills. On-campus students participate in a Student Volunteer Program to gain both experience and expert feedback before entering their careers. All on-campus students participate in our global mission program, incorporating 20-40 weeks of international mission experiences into their curriculum.
Our graduate program, available on campus or online, is designed for those who want to lead international mission efforts or teach the Bible at a secondary or collegiate level.
List of Majors and Minors
Majors:
Biblical Studies
Community Development (Missiology)
Minors:
Theology
Counseling
Education
Missiology
Public Health
Maternal Health
Sustainable Building
Sustainable Agriculture
Social Services
Business
Accounting
Human Resource Management
Organizational Leadership
Project Management
Web Development
Copywriting
Film
Music
Dance
Theater
Performing Arts
Graphic Design
Photography
Masters Degrees:
Masters of Theological Studies
Masters of Missiology
*ALL of our programs are available on campus (Nashville, TN), or completely online.
Tuition and Scholarship Information
The Institute has an innovative tuition model for a regret-free college experience. We want our graduates to serve in ministry and missions, which is nearly impossible if you're dealing with college debt. In addition to a modest tuition rate, we have a three-step plan to help every student graduate our college debt-free:
1. Scholarships and Financial Aid
2. Financial Advising
3. A Guaranteed Job Offer (on-campus students only)
On-campus students have the opportunity to work as soon as they set foot on campus. Through strategic and prayerful business partnerships, all students will work for employers who understand our college mission. Flexible and well-paid jobs enable students to travel abroad as part of the Institute curriculum.
Tuition rate: $475/unit (full-time students take 24-30 units per year)
See various student tuition samples here: https://www.instituteforgod.org/tuition
Our scholarships include awards for academics athletics, music, media and IT, agriculture, as well as awards given for essays and a scholarship designed to help students who've experienced hardship. See our extensive list of scholarship options on our website: