Product Description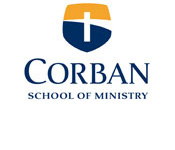 Offering M.A. in Christian Leadership, M.Div., D.Min. & Certificate programs online and on-campus in the Puget Sound area. Relationally-focused programs (faculty to student, and student to student). Strong theological foundations. Rock-solid biblical training. Culturally relevant teaching. High academic standards. Cutting-edge online features. Missions-minded professors. Accredited academics. Dedicated to Jesus Christ, Dedicated to His Word, Dedicated to You!
Master of Divinity
The M.Div. program is designed to give you the tools you need to accurately interpret Scripture within its historical, geographical and cultural background and to apply it to your current ministry's context, location and cultural demands.
Corban's Master of Divinity is available entirely online or as a hybrid of online and on-campus classes to work around your schedule. You will be able to choose your own program pace and schedule, attending full time to finish in just three years or completing the program at a part-time pace. Learn more
Master of Arts in Christian Leadership
The Master of Arts in Christian Leadership offers a balance of ministry, Bible and theology courses to give you the preparation you need in theological understanding, biblical truth and practical ministry experience.
The seminary courses at Corban are designed to be both immediately applicable to your ministry and grounded in the unchanging principles that will apply to your ministry twenty or fifty years from now. You will experience personal and professional growth as you learn from professors and peers, discussing and wrestling with the topics facing the church today. Learn more.
Tuition and Fees
Graduate Ministry cost per credit — $395
Application Fee — $50
Tuition Deposit — $200
Technology Fee — $40
Graduation Fee — $150
Financial Aid
Financial aid is available to Corban students in many forms including scholarships, grants, tuition discounts and loans. Remember: scholarships, grants and discounts are monies that do not have to be paid back and are most often applied directly toward a student's tuition. Learn more.