Product Description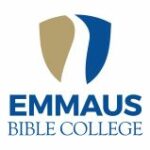 Emmaus Bible College's professional and ministry-oriented programs will prepare you to impact the world for Christ. The Emmaus Experience is more than an education. It will transform your life as you experience classes infused with biblical content, meaningful relationships and practical learning opportunities. Our alumni have taken that experience around the world serving in a vast array of professions, ministries and communities around the world.
Emmaus Bible College offers over 50 professional and ministry-oriented majors and minors. To find out more detail about our programs click here. To find out what our students and graduates say click here.
Certificates
Biblical Studies
Biblical Studies & TESOL
Computer Information Systems
Elementary Education
Missions
Teaching English to Speakers of Other Languages (TESOL)
Youth Ministries
Associate Degrees
Biblical Studies
Business
General Studies
K-12 Education
Youth Ministries
Bachelor Degrees
Applied Mathematics
Biblical Studies (Biblical Exegesis, English Bible, Ministry, New Testament, Old Testament, Theology)
Bible/Theology transfer program
Bible/Theology with Dental Assistant
Bible/Theology with Paramedic
Bible/Theology with Pre-Professional Health
Bible/Theology with Medical Assistant
Bible/Theology with Nursing (RN)
Bible/Theology with Radiology Technology
Bible/Theology with Respiratory Care
Business Administration
Computer Information Systems
Computer Science
Counseling Psychology
Camp Ministries
Children's Ministries
Cross-Cultural Nursing
Cyber Security
Digital Marketing
Elementary Education
Intercultural Studies
K-12 ESL Education
Ministry Leadership
Secondary Education (Business, English, Math, Psychology, World History, ASCI)
Youth Ministries
Emmaus Bible College's low tuition rate combined with generous Academic and Need-based Scholarships means our programs are a great value. Our scholarships are also easy to understand. In fact you can calculate your Academic Scholarship using your GPA and ACT/SAT score on our website – no waiting to find out and no secrecy. Check out our scholarship calculator and information about our tuition and room/board rates here. Combine our great value with our outstanding graduation and placement rates and you have a worthwhile investment. Best Value Schools agrees. Emmaus has consistently ranked as the number one value in the state of Iowa over the last few years. Check out their rankings here.