Product Description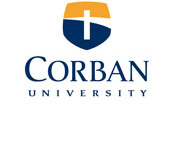 Offering 50+ undergraduate and graduate programs. Online and on-campus 45 minutes south of Portland. Relational focus (faculty to student, and student to student). Solid biblical training. Fully accredited. Athletics. Business. Counseling. Criminal Justice. Education. English. Health Science. Human Performance. Journalism. Ministry. Music. Pre-Law. Theatre Arts. "Dedicating Heart and Mind to God." Contact us today to schedule a visit.
Flexible degree options make it possible for you to be a full-time or part-time student without sacrificing the commitments that are most important to you. By taking between one and three classes during each eight-week session, you will move through the program at your own pace. The online programs all allow you to study from anywhere, at any time.
Transfer credits and credit for prior training allow you to finish your degree without starting over. Let us partner with you to turn your past accomplishments into a launching pad for your future endeavors.
Everything about Corban Online is designed to help you overcome the obstacles that have kept you from attending a traditional on-campus program, without sacrificing academic rigor, personal mentoring, or spiritual engagement. Whether you pursue a Corban education in the classroom or online, you'll encounter a supportive Christian community where you'll be challenged to grow spiritually, personally, and academically.
Corban offers four degrees entirely online:
Start to finish, Corban has the content and courses you need to complete your degree and prepare for success in the next step of your career. Transfer in previous college credit, earn credit for work experience and prior trainings, or start a new degree. Each course you take will emphasize practical application in real world situations.
Corban Online has intentionally created a program that is low cost and high value, and is easily accessible on your schedule. We believe that the cost of a Christian education should not keep you from the degree and training you need to make a difference in your chosen career and community.
Online courses give students the unique opportunity to access Corban University's best without coming to campus. Corban University is recognized as a College of Distinction with engaged students, great teaching, a vibrant community and successful outcomes. Corban is also ranked among U.S. News & World Report's Best Universities in the West.
Expert faculty make learning relevant and meaningful. Our 12:1 student-faculty ratio keeps class sizes small so faculty know you by name. You are given an academic adviser who will serve as a resource throughout your program, making sure you have every opportunity for success.