Product Description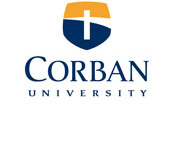 Offering 50+ undergraduate and graduate programs. Online and on-campus 45 minutes south of Portland. Relational focus (faculty to student, and student to student). Solid biblical training. Fully accredited. Athletics. Business. Counseling. Criminal Justice. Education. English. Health Science. Human Performance. Journalism. Ministry. Music. Pre-Law. Theatre Arts. "Dedicating Heart and Mind to God." Contact us today to schedule a visit.
Corban offers a wide variety of undergraduate, graduate and doctoral programs, both on campus and online. Every program combines academic excellence with Christian principles and purpose, integrating a biblical worldview in every class. No matter which program you choose, you will be prepared to make a difference in your career and community. Click here to learn more.
Tuition at Corban University is $33,190 for full-time undergraduate students in the 2020-2021 school year. With room, board, activities, and other fees combined, total cost of attendance is $44,658 before financial aid. However, the "sticker price" is not what most students pay. Every new student will receive at least an $8,000 academic scholarship, in addition to other scholarships and grants. It is our goal to make a Corban education an affordable opportunity.
Flexible degree options make it possible for you to be a full-time or part-time student without sacrificing the commitments that are most important to you. By taking between one and three classes during each eight-week session, you will move through the program at your own pace. The online programs all allow you to study from anywhere, at any time.
Transfer credits and credit for prior training allow you to finish your degree without starting over. Let us partner with you to turn your past accomplishments into a launching pad for your future endeavors.
You can complete your major courses (business or psychology), your general education courses (required for all Corban students) and your electives entirely online.
Check our website for the School of Profession Studies for more information.